Please contact us for more information. We will be happy to answer your questions regarding youth programs, placement, employment, and donations. Our business hours are Monday through Friday 8 am - 5 pm Central Standard time.
Mailing Address:
Grace Children's Home
P.O. Box 519
Henderson, NE 68371
Phone: (402) 723-5725
Fax: (402) 723-5718
E-mail: children@mainstaycomm.net
Administration:
Contact for Placement
Residential Manager:
Board of Directors
As a non-profit corporation in the state of Nebraska, Grace Children's Home is governed by an independent board.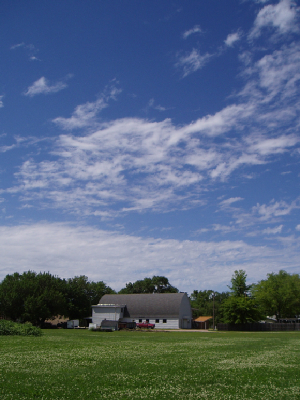 The "Home Dome" Activity Building
"I wasn't loved just by the people that I lived with, but by the whole community of Henderson. People did care if we made something of ourselves. They helped watch us grow, and realize and achieve our dreams."
Rick, former resident